Today it won't be wrong to say that Big Data is omnipresent. With its boom in the last few years, there arose the need for Analytics and Machine Learning. Today Data Analytics is the buzzword and need of the hour for every business, across industries. Businesses now are embracing Data as the raw material to improve decision making, increase accountability, raise productivity, and gain a competitive advantage. Eventually, data analytics is the key to a successful digital business.
It's a lot to take in, right? Let's start with understanding the basic concepts.
What is Big Data Technology?
The amount of data in the world is exploding at a faster pace than ever. Big Data is the ability to make sense of the vast amount of data we accumulate, which is increasing exponentially with time. With Big data, big companies like Google personalize your search results. Companies like Amazon and Netflix can understand you better as a customer. Big Data Technology is the software tool that is used for analyzing, processing, and extracting data from complex structures of data.
What is Big Data Analytics?
Big Data Analytics is "the form of advanced analytics, uncovering trends, patterns, and correlations in an extensive volume of diverse data sets that include structured or unstructured data." The analysis allows analysts, researchers, and business users to make better and faster decisions that would be otherwise inaccessible or unusable. It has the following characteristics: high volume, high velocity, and high variety.
Why is Big Data Analytics important?
Businesses that may be SMBs or even Enterprises, are embracing big data analytics systems and software to make data-driven decisions that can improve business outcomes.
Here are few benefits that organizations can take advantage of after implementing this technology
1. Innovative Branding Strategies: Now businesses don't lose millions on advertising a product that may not yield results. They can use new technologies like sentiment analysis, analyze customer traffic data, text analysis, and help understand customer behavior to identify customer needs and the useful insights of a potential customer.
2. Better Product Management and Profitability: Organizations can analyze their data and, based on the insights, offer products that have high demand. This might vary as per season or region, but the insights will help target the right products at the right time. This will increase sales leading to an increase in profitability.
3. Customer Personalization and enhance Customer Experience: The insights received can help organizations with a more personalized and customized approach. They can target the right customer with the right products at the right time. This will not only improve customer service, but also enhance the customer experience.
4. Create Revenue streams: Data analytics opens up the likelihood for businesses to add additional income streams of data. They can grow new, remarkable contributions that sink up well with customer needs and wants.
5. Outperform Competitors and Plan the Future: The ventures that are using data analytics gain an upper hand over the competitors. This is because of the rich experiences and insights that Big data analytics offers for the improvement and growth of businesses. Besides, data analytics provide predictive insights that enterprises can execute in their plans strategically.
How is Big Data Analytics Transforming Business?
The primary aim of the application of Big data analytics is to help companies make informed decisions by using a large volume of data. The information received is used by everyone in the association across departments to reserve deals, promotion, product improvement and, upgrade operational capability.
Application of Big Data Analytics:
Many industries like healthcare, manufacturing, retail, financial have already adopted big data analytics extensively which is bringing outstanding results. Let's understand how analytics has been transforming businesses.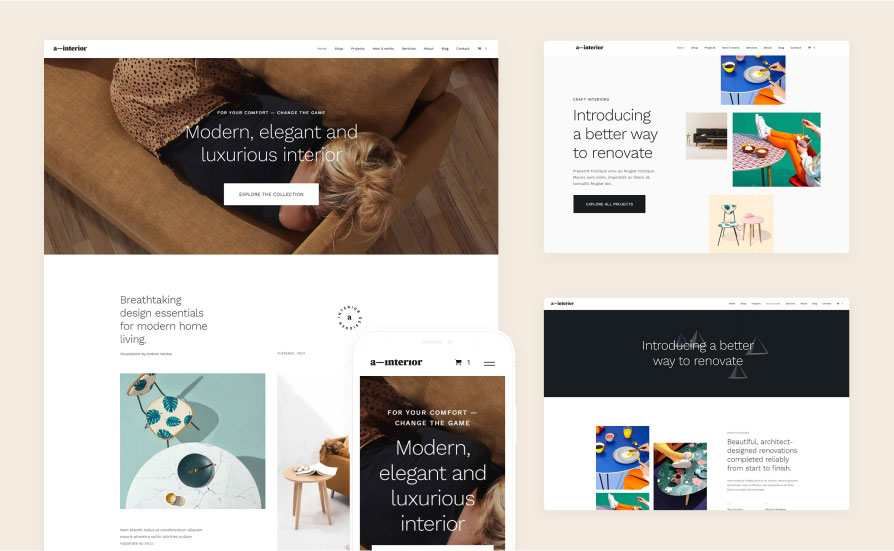 1. Healthcare: Now doctors and healthcare practitioners can use the large volume of data to treat patients. They can detect and diagnosis dreadful diseases like cancer in their early stages, assigning more effective. Using sensors to monitor blood pressure, heartbeat, and respiratory can alert doctors quickly for any change in pattern. The hospitals can smoothly manage the administration while reducing the cost of care management and provide the best clinical support.
2. Manufacturing: Companies like oil and gas, refineries, car manufacturers, chemical producers are using data analytics with sensors, dashboards, and scoreboards. Even the process industry is using analytics to make data-driven decisions. Data analytics provides valuable insights which are used by these companies to improve manufacturing, ensure better quality assurance, manage the supply chain and customize product design.
3. Education: Large volume of educational data is collected through various sources from student's usage, Learning Management systems (LMSs), and platforms. Big data analytics has helped with administrative decision-making, organizational resource allocation, and prevention of students at risk to fail by early identifying them and developing effective instructional techniques. The other area where analytics can help is improvement in higher education by updating its curriculum and its content.
4. Automobile Industry: In the automotive sector, auto manufacturers require dealing with a vast network of suppliers to ship the individual part necessary to design smart vehicles for consumers. Besides, distributors are selling and re-locating vehicles across geographies. Automotive businesses are using analytics for almost everything. Right from optimizing manufacturing, improving customer satisfaction, and selling process. They are recording enormous information which they are using to identify flaws or even conduct repairs. Big data analytics has revolutionized the way where personalization is the key. They have moved from the traditional approach to a more tailored style that can reward in the long run in securing and expanding business. Your organization can overcome the business challenges and meet analytic goals only if you have the right technology partner. SmartCloud Infofusion has been an expert and trusted technology partner for many global clients, helping them meet their business goals. Get in touch to know how we can help to achieve yours.